Bye-bye Sunday Scaries
here lies a sweet surprise
Today's Offer: Buy 3 Get the 4th Free Candy Cubes
1-day exclusive offer for email subscribers, available online only today
Use Code: SPOOKYTREAT at checkout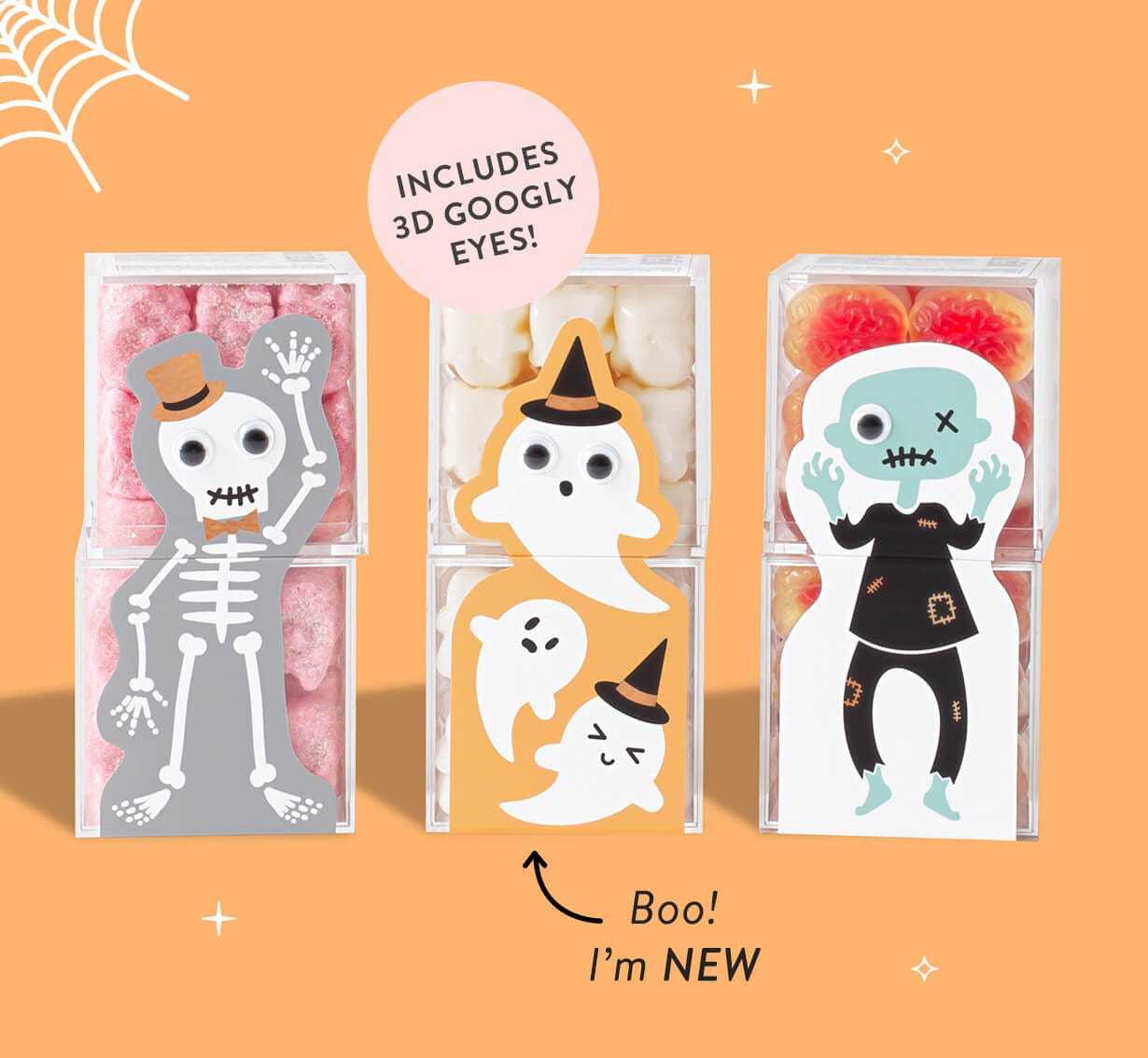 Terms and Conditions:
BUY 3 GET THE 4TH FREE - CANDY CUBES - SUGARFINA EMAIL SUBSCRIBER EXCLUSIVE
Offer valid October 13, 2019 only through 11:59 P.M., Prevailing Pacific Time. Offer is valid in the United States and Canada only, for orders placed at sugarfina.com and sugarfina.com/ca. For every three (3) units of Candy Cubes, receive a fourth (4th) Candy Cube of equal or lesser value (the "Incentive Item") free of charge.
REDEEM ONLINE
Customers must check out with a purchase of at least four (4) Candy Cubes in their cart and will receive the equal or lowest price item free of charge. Customers must use the code SPOOKYTREAT when checking out.
EXCLUSIONS
Offer limited to five (5) free incentive items per customer. Offer is valid for orders placed at sugarfina.com and sugarfina.com/ca only. Offer is not valid at Sugarfina Boutiques, franchise, shop-in-shop, or licensed locations. Offer is valid only while supplies last. Offer may not be combined with other offers, promotions, or discounts, and is only available online. Offer is void where prohibited by applicable law. Sugarfina reserves the right to cancel any promotion or offer, at any time and for any reason.