Ghoulicious Treats 3-Piece Haunted House Candy Bento Box
$28.00
The ultimate Halloween gift, this frightful funhouse is filled with three hauntingly sweet favorites - enter if you dare!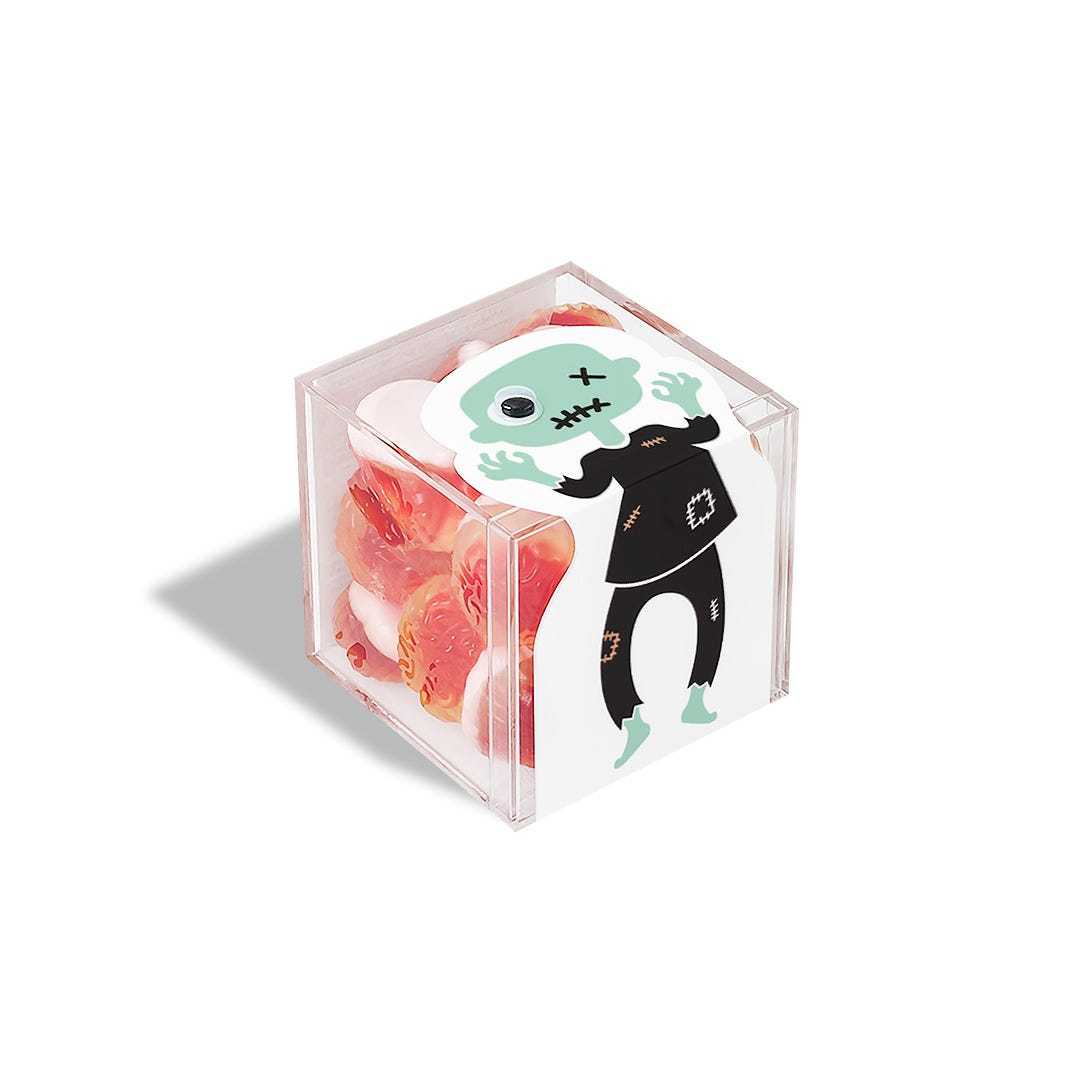 Zombie Brains
$8.95
Ooey-gooey strawberry gummies shaped like the creepy contents of an undead ogre's cranium. Go ahead, take a bite.
Gummy Ghosts
$8.95
Frightfully ghoul-icious gummies filled with juicy orange flavor, conjured up just in time for the haunted holiday. Sugar Skulls
$8.95
Trick and treat your tastebuds with these tart raspberry-flavored gummies, shaped like the spooky skulls of some un-dead skeletons.